Zivilyn Bane
Skies of Arcadia Enemy

盗掘者シモン

JP

EN

DE/FR/ES

盗掘者シモン

(Looter Simon)
Zivilyn Bane
Zivilyn Bane
| Attack | Defend | Run | Retreat |
| --- | --- | --- | --- |
| Regular | Regular | Regular | Regular |
Statistics
Level
14
Counter%
20
HP
1362
Attack
162
Vigor
51
Defense
144
Will
57
MagDef
115
Agile
20
Hit%
115
Quick
71
Dodge%
20
EXP
596
Gold
1898
Location
Abilities
Drops

1× Dexus Seed (10%)
1× Paranta Seed (33%)
1× Icyl Seed (50%)
1× Zaal Seed (100%)
Element Efficiency

9

9

11

11

10

10

State Efficiency

4

4

4

4

4

0

4
Skies of Arcadia Enemy

盗掘者シモン

JP

EN

DE/FR/ES

盗掘者シモン

(Looter Simon)
Zivilyn Bane
Zivilyn Bane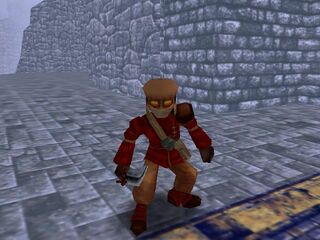 | Attack | Defend | Run | Retreat |
| --- | --- | --- | --- |
| Regular | Regular | Regular | Regular |
Statistics
Level
20
Counter%
22
HP
3229
Attack
219
Vigor
69
Defense
192
Will
76
MagDef
153
Agile
22
Hit%
115
Quick
95
Dodge%
22
EXP
1587
Gold
2912
Location
Abilities
Drops

1× Dexus Seed (10%)
1× Sylph Seed (33%)
1× Vidal Seed (50%)
1× Magus Seed (100%)
Element Efficiency

9

9

11

11

10

10

State Efficiency

4

4

4

4

4

0

4
Skies of Arcadia Enemy

盗掘者シモン
JP

EN

DE/FR/ES

盗掘者シモン

(Looter Simon)
Zivilyn Bane
Zivilyn Bane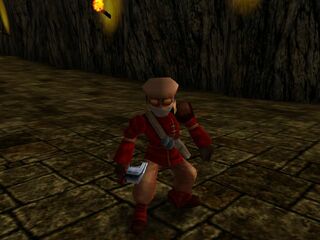 | Attack | Defend | Run | Retreat |
| --- | --- | --- | --- |
| Regular | Regular | Regular | Regular |
Statistics
Level
23
Counter%
24
HP
1817
Attack
250
Vigor
77
Defense
216
Will
86
MagDef
172
Agile
24
Hit%
115
Quick
106
Dodge%
24
EXP
1036
Gold
3444
Location
Abilities
Drops

1× Dexus Seed (10%)
1× Paranta Seed (33%)
1× Icyl Seed (50%)
1× Zaal Seed (100%)
Element Efficiency

9

9

11

11

10

10

State Efficiency

4

4

4

4

4

0

4
Skies of Arcadia Enemy

盗掘者シモン

JP

EN

DE/FR/ES

盗掘者シモン

(Looter Simon)
Zivilyn Bane
Zivilyn Bane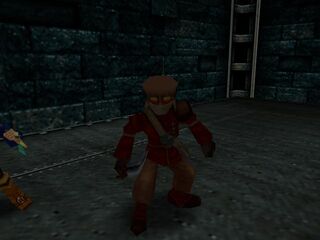 | Attack | Defend | Run | Retreat |
| --- | --- | --- | --- |
| Regular | Regular | Regular | Regular |
Statistics
Level
25
Counter%
26
HP
3901
Attack
272
Vigor
83
Defense
232
Will
92
MagDef
185
Agile
26
Hit%
115
Quick
114
Dodge%
26
EXP
2425
Gold
3807
Location
Abilities
Drops

1× Dexus Seed (10%)
1× Sylph Seed (33%)
1× Vidal Seed (50%)
1× Magus Seed (100%)
Element Efficiency

9

9

11

11

10

10

State Efficiency

4

4

4

4

4

0

4
Skies of Arcadia Enemy
盗掘者シモン

JP

EN

DE/FR/ES

盗掘者シモン

(Looter Simon)
Zivilyn Bane
Zivilyn Bane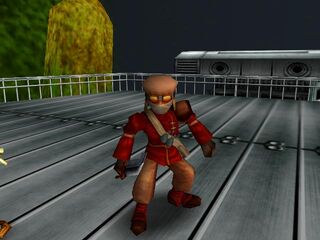 | Attack | Defend | Run | Retreat |
| --- | --- | --- | --- |
| Regular | Regular | Regular | Regular |
Statistics
Level
28
Counter%
28
HP
4843
Attack
305
Vigor
92
Defense
256
Will
102
MagDef
204
Agile
28
Hit%
115
Quick
138
Dodge%
28
EXP
3001
Gold
4361
Location
Abilities
Drops

1× Dexus Seed (10%)
1× Paranta Seed (33%)
1× Icyl Seed (50%)
1× Zaal Seed (100%)
Element Efficiency

9

9

11

11

10

10

State Efficiency

4

4

4

4

4

0

4
Skies of Arcadia Enemy

盗掘者シモン

JP

EN

DE/FR/ES

盗掘者シモン

(Looter Simon)
Zivilyn Bane
Zivilyn Bane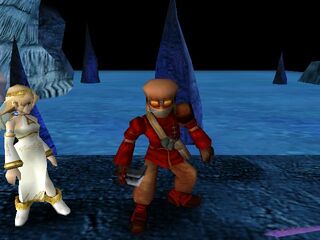 | Attack | Defend | Run | Retreat |
| --- | --- | --- | --- |
| Regular | Regular | Regular | Regular |
Statistics
Level
30
Counter%
30
HP
5144
Attack
330
Vigor
97
Defense
272
Will
108
MagDef
217
Agile
30
Hit%
115
Quick
146
Dodge%
30
EXP
3415
Gold
4738
Location
Abilities
Drops

1× Dexus Seed (10%)
1× Sylph Seed (33%)
1× Vidal Seed (50%)
1× Magus Seed (100%)
Element Efficiency

9

9

11

11

10

10

State Efficiency

4

4

4

4

4

0

4
Skies of Arcadia Enemy

盗掘者シモン

JP

EN

DE/FR/ES

盗掘者シモン

(Looter Simon)
Zivilyn Bane
Zivilyn Bane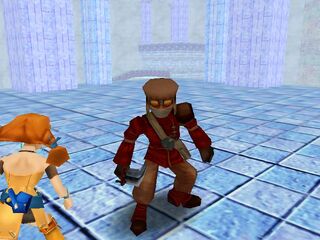 | Attack | Defend | Run | Retreat |
| --- | --- | --- | --- |
| Regular | Regular | Regular | Regular |
Statistics
Level
33
Counter%
32
HP
5599
Attack
365
Vigor
106
Defense
296
Will
118
MagDef
236
Agile
32
Hit%
115
Quick
159
Dodge%
32
EXP
4081
Gold
5312
Location
Abilities
Drops

1× Dexus Seed (10%)
1× Paranta Seed (33%)
1× Icyl Seed (50%)
1× Zaal Seed (100%)
Element Efficiency

9

9

11

11

10

10

State Efficiency

4

4

4

4

4

0

4
Skies of Arcadia Enemy
盗掘王シモン
JP

EN

DE/FR/ES

盗掘者シモン

(Looter Simon)
Zivilyn Bane
Zivilyn Bane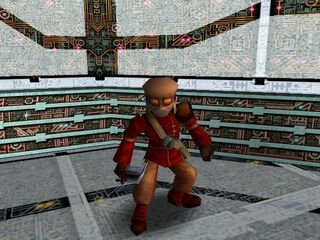 | Attack | Defend | Run | Retreat |
| --- | --- | --- | --- |
| Regular | Regular | Regular | Regular |
Statistics
Level
39
Counter%
34
HP
8671
Attack
432
Vigor
123
Defense
344
Will
137
MagDef
275
Agile
34
Hit%
115
Quick
201
Dodge%
34
EXP
5565
Gold
6491
Location
Abilities
Drops

1× Dexus Seed (10%)
1× Sylph Seed (33%)
1× Vidal Seed (50%)
1× Magus Seed (100%)
Element Efficiency

9

9

11

11

10

10

State Efficiency

4

4

4

4

4

0

4
Skies of Arcadia Enemy

盗掘者シモン

JP

EN

DE/FR/ES

盗掘者シモン

(Looter Simon)
Zivilyn Bane
Zivilyn Bane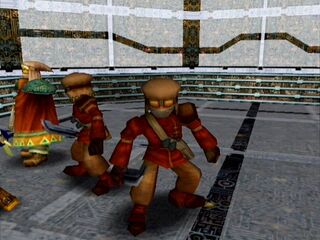 | Attack | Defend | Run | Retreat |
| --- | --- | --- | --- |
| Regular | Rare | Rare | Regular |
Statistics
Level
48
Counter%
24
HP
2526
Attack
381
Vigor
149
Defense
416
Will
166
MagDef
332
Agile
24
Hit%
115
Quick
205
Dodge%
24
EXP
817
Gold
1145
| | |
| --- | --- |
| Location | |
| Abilities | |
| Drops | |
Element Efficiency

9

9

11

11

10

10

State Efficiency

4

4

4

4

4

0

4
Skies of Arcadia Enemy

盗掘者シモン

JP

EN

DE/FR/ES

盗掘者シモン

(Looter Simon)
Zivilyn Bane
Zivilyn Bane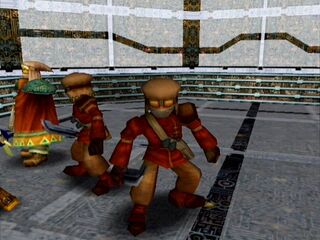 | Attack | Defend | Run | Retreat |
| --- | --- | --- | --- |
| Regular | Rare | Rare | Regular |
Statistics
Level
58
Counter%
24
HP
3752
Attack
458
Vigor
178
Defense
496
Will
198
MagDef
396
Agile
24
Hit%
115
Quick
245
Dodge%
24
EXP
1157
Gold
1437
| | |
| --- | --- |
| Location | |
| Abilities | |
| Drops | |
Element Efficiency

9

9

11

11

10

10

State Efficiency

4

4

4

4

4

0

4
Zivilyn Bane (盗掘者シモン Looter Simon) are enigmatic grave robbers who appears in the depths of dungeons all over the world. Their true identity is a shrouded mystery.
According to one legend, it is said there is a powerful family of tomb raiders, and their leader is supposedly Lord Zivilyn Bane.
During battle, Lord Bane hides a variety of dangerous weapons under his cloak, such as large claws, bladed yoyos, and even powerful explosives, and he's not afraid to use them. He also will call upon many of his fellow grave robbers to assist him in battle.
Official Eternal Arcadia Legends Site
[
edit
|
edit source
]
世界各地のダンジョンに出現する謎の盗掘者シモン。その正体はまったくの謎。
一説には、大がかりな盗掘者一族とも言われているが、そのリーダーらしき人物がこの盗掘王シモンだ。
戦いの際にも、マントの下から巨大なツメや手裏剣ヨーヨー、果ては巨大な爆弾など、隠し持っている様々な武器をくり出し、攻撃してくる。
また、戦いの最中には一族の仲間を次々と呼び出してくるぞ。

In the original Japanese Dreamcast release, the Zivilyn Bane fought in Soltis is named Lord Bane, but he is plain "Zivilyn Bane" in the American release. This name was carried over as the Wanted Battle in Skies of Arcadia Legends.